Belmont Abbey Monastery.
Belmont Abbey is a Catholic Monastery located in North Carolina. The monks at the Abbey follow the Rule of Saint Benedict. Click here for more information.
Jesus is Lord! The Catholic Charismatic Center on the WWW; Serving the members of the Charismatic Renewal in the Roman Catholic Church. Includes Articles, Meditations, Testimonies, The Baptism in the Holy Spirit, ..also see Father Emiliano Tardif: A Profile in Mercy.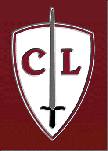 Catholic League for Religious and Civil Rights.
The Catholic League defends the right of Catholics – lay and clergy alike...Harvard professor Arthur Schlesinger, Sr. once observed that prejudice against the Catholic Church was "the deepest bias in the history of the American people." Yale professor..

Catholic Mothers Internet Connection
A meeting place for Roman Catholic moms to discuss relevant issues. Maria Hernandez serves as Maintainer.

Catholic Peace Officers Association Home Page.
A Catholic fellowship organization for Police Officers, their familiesand friends of Law Enforcement

Catholics United for Life
We are a nationwide organization with branches in a number of cities. We come together to pray and give witness for the protection of all preborn humans. Members of our Southeast Michigan branch meet weekly in front of several abortion clinics and pray the Rosary....

CHAC.
Catholic Health Association of Canada. L'ACCS: Association catholique canadienne de la santé. L'ACCS se préoccupe de la santé sous tous ses aspects: physique, psychologique, spirituel et social.

Knanaya Catholic Community
This is the home page of the Knanaya Catholic Community, originating from India, which has spread around the world. The Holy See, at the beginning of this century, took note of the affliction of this community and their challenges; on August 29, 1911,Pope (St.) Pius X issued a Papal Decree...

Knights of Columbus
St. Pius X Council: We believe what the Catholic Church teaches through the magisterium of the pope and bishops.

Korean Catholics.
Website by Korean Catholics include bulletin board, resources, etc.

Les Augustins de l'Assomption.

.
The Crisis of our Time reaches back to the last century. The Assumptionists were founded to meet that crisis. Venerable Emmanuel d'Alzon, a man of energy and vision, gathered others to work with him to rescue God's human family wherever it was threatened. Not a man for the quick fix or stop gap measures, his aim was root causes.

Maronite Catholic Church of Australia.
Maronite is more than a church... it's a mission! This is the official Website for the Maronite Catholic Church of Australia...History of the Maronites..FAQs. Are Maronites Catholics? This question is frequently asked by both Maronites and Roman Catholics. The simple answer is.........
A monastic Catholic community following the rule of St. Augustine. Catholic megasite with audio, video, webcam, Catholic Directory, mailing list, message board, many articles on prayer, for children, humor, chat, cyber serial, weightloss, prayer line, magazine, more..
Opus Dei - Latin for "Work of God", a personal prelature of the Catholic Church. "God is calling you to serve him in and from the ordinary, material, and secular activities of human life." Blessed Josemaria Escriva, founder of Opus Dei, from Conversations with Msgr. Escriva.
Opus Dei By Kathleen Howley
...Catholics who believe and accept the full teachings of the Catholic Church are labeled "Conservative" or "orthodox," while dissenting members who support, say, only two out of every 10 teachings -- on a good day -- are just called plain, old "Catholic."

Presentation Brothers.
The Presentation Brothers pronounce the evangelical vows of chastity, poverty and obedience. They are dedicated to the apostolate of Christian Formation, especially of the young. The Presentation Brothers were founded in 1802 in Waterford, Ireland by Blessed Edmund Rice.

Per kind favor of Br. Gerard Despathy, FPM




SOLT


.
SOLT, Society of Our Lady of the Most Holy Trinity, is a religious community... SOLT's goal is that all people will experience the peace of living their lives in union with the Trinity through the discipleship of Jesus and Mary.

St. Paschal Baylon's Young Adult Community Home page
For Catholic young adults & info for/about Catholics & Catholicism.

Vietnamese Eucharistic Youth Society.
A non-profit organization, under the leadership of the Catholic Church. Its aim is to teach youths to be virtuous people and good Christians. It also offers apostolate services for the youth. Throughout its 60 years of service, the Society has kept pace with social and cultural changes of the day in an attempt to reach out to the youth of all times. In Memory of Tröôûng Vincente..

Vision.
Vision is a Religious Vocation Discernment Guidebook published by the National Religious Vocation Conference through Claretian Publications; e.g. Adventures in community, 16 questions about vocations, Five reasons to become a priest
The Young Saints Club- a source of stories, teachings, and puzzles to help young people to grow in their Catholic faith. Maintained by Bruce Hart.