Christian M i s c e l l a n y.

An assortment of other Christian links in the net. In theory, anything good under the stars, regardless of color, can come in here, as long as it is relevant to the Catholic Christian Church and cannot be readily included within the other pages in this website.
---
Be good Christians, or your journey will serve you no good purpose. Only by good example can you change the world.
- Padre Pio.
---
AMDG
What is the meaning of AMDG?
Bible Reflections.
Veritas' Daily Bible Reflections is among the top 100 (in popularity) religious sites in the net (according to Web Statistics).



Bread on the waters.
When a person comes to terms with his feelings, when he lives in God and walks by the light of faith, he has attained that stillness of the night which God is waiting for..."It is then that the Word of God comes to birth in him in a way which is entirely of the spirit, entirely of God." --Saint Paul of the Cross.
Catholic Calendar Page
A calendar listing the various feast days and Holy Days of Obligation according to the Roman Catholic Church. Maintained by Robert & Linda Easterbrooks.
Catholic Internet Directory
Comprehensive Directory of Catholic Dioceses, parishes, organizations, and periodicals on the World Wide Web. Also includes Catholic newsgroups, Mailing Lists, Online services and E-mail directory.
An Internet Service of the Mary Foundation. Home to Dozens of Catholic OrganizationsCatholiCity offers the ultimate cyberspace clearinghouse for Catholic information, interaction, prayer, and entertainment.
Catholic Saints in Canada.
Fairly comprehensive list: Augustinian Saints and Blesseds, Benedictine Calendar of Saints, Calendar of the Saints, Carmelite Saints, Dominican Saints - The Order of Preachers - Saints, Blesseds, and Common Folk , Ecclesiastical Calendar, Franciscan Calendar of Saints, General Roman Calendar, Irish Calendar of Saints, Liturgical Calendar, Liturgical Calendar, On-line Calendar of Saints' Days...
Catholic Webatorium
Info on popular Catholic devotions, and over 70 Catholic art images in Joe Brae's website
Communion of Saints.
(communo sanctorum, a fellowship of, or with, the saints). The doctrine expressed in the second clause of the ninth article in the received text of the Apostles' Creed: "I believe . . . the Holy Catholic Church, the Communion of Saints". This, probably the latest...
End Days.
This page claim to describe what will generally happen to the world in the next few years according prophecies made by Catholic Saints in past centuries and well-known Catholic seers, visionaries, and locutionists in this century. All prophecies refer to a very great ...

Include The Franciscan Experience homepage, The Franciscan Custody of the Holy Land homepage, The Maltese Franciscan Province homepage, and more special links....A joint project by the Franciscans in Malta and the Holy Land.
Gregorian Chant "Radio"!!!
Turn your living room or office into a "virtual monastery" -- Net Radio now provides 24 hour, 7 day a week living streaming RealAudio in stereo of some of the most beautiful and devotional music, Gregorian Chant, to accompany your visit to this site, or while you work.

You'll need at least the Real Audio Player 3.0 to hear EWTN or the choral music that we've got to accompany your devotions, but the latest Real Audio Player 5.0 just released is available free by clicking the graphic.

Turn off the music for this page (see controls at the bottom of the page) before clicking on the Gregorian Chant Link.
Heavenly Network
Catholic Heavenly Network for Jesus Christ serves the International Catholic Community via the Internet and in locations throughout the United States.
Man of the Year, John Paul II.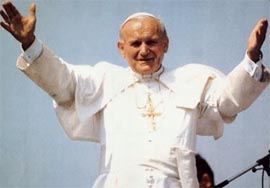 ...a Pole as Supreme Pontiff!....So wrote the Romantic-era Polish poet Juliusz Slowacki in 1848, lines so visionary and improbable - that few, even in long-suffering Poland, believed they would ever come true. In 1938, however, a Polish teenager would be singled out for what would eventually be an appointment with prophecy. In that year, Karol Wojtyla was a student - .....
Moralmedia.com connects you to the best moral entertainment on the web!...brings you entertainment that makes you feel good about yourself and the world you live in...our mission is to change the world by promoting moral entertainment...



Mystical Rose Home Page.
This homepage is dedicated to exploring and celebrating the joyful, holistic and mystical aspects of the Catholic Tradition. Perhaps some of you think that words such as "celebrate", "joyful" and "holistic" do not belong in the same sentence with "Catholic". This is understandable...
"I did try to found a heresy of my own; and when I had put the last touches to it, I discovered that it was orthodoxy"

-G. K. Chesterton
Mother Teresa, one of the best known personalities in the world acknowledged for her personal holiness and compassion for the poor, winner of the Nobel Peace Prize...the late Roman Catholic nun and missionary known as "the Saint of the Gutters".....
Nobel Laureates from East Timor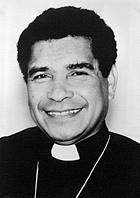 Archbishop Carlos Belo from East Timor
; and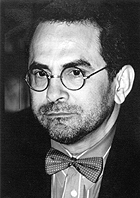 Josť Ramos-Horta

1996 Nobel Peace Prize Winners.
In 1975 Indonesia took control of East Timor and began systematically oppressing the people. In the years that followed it has been estimated that one-third of the population of East Timor lost their lives due to starvation, epidemics, war and terror. Carlos Belo, bishop of East Timor, has been the foremost representative of...Ramos- Horta has been the leading international spokesman for...



Please pray for the East Timorese.
Padre Pio was a modern day Saint (though yet to be officially canonised by the Church) who bore the stigmata, was a prodigious miracle worker and was divinely granted gifts of prophecy, bilocation, discernement among others; his favorite saints include St. Francis of Assisi and Pope St. Pius X.
If you find difficulty in accessing the Padre Pio Homepage, try the Padre Pio Foundation of America.
Peace Page.
A place of faith, hope and charity...This page was created as an act of faith and love to our Lord Jesus Christ and to His Blessed Mother Mary, in the hope that my efforts may bring others to discover the deep, and burning love that they have for all their children.
Pornography.
The internet has plenty of offensive and sinful material. Relying totally on the Government and the Internet Service Provider or our instant wisdom or judgement to screen out the undesirable sites are usually not sufficient.
Read Me or Rue it.
This book, by Rev. Fr. Paul O'Sullivan is now available online. It gives a clear picture on purgartory.People do not realize what Purgatory is. They have no conception of its dreadful pains, and they have no idea of the long years that souls are detained in these awful fires. As a result, they take little or no care to avoid...
RCNet
RCNet hosts home pages free of charge to Catholic parishes and schools.
Siostry i Bracia Grupy Zielonej WAPM.

Catholic pedestrian pilgrimage.
Organised by the Warsaw Academic Metropolitan Pilgrimage Green Group
...Most welcome and join to our pilgrimage community in August 2000! What? Catholic pedestrian pilgrimage. Who? 5 thousand young people. When? 2nd - 11th August 2000 Where? 300 km in Poland, between Warsaw and Czestochowa, Black Madonna Shrine. Why? Love of God and Blessed Mother Mary; prayer, community, expiation. The route of the pilgrimage is more or less 300 km (daily walk of 30-35 km), regardless of the rain or the sun. Piglrimage bypasess big cities; our way leads through some villages, forests, open fields. Night's lodging is your own tent. Our bags and tents during the day are transported by the tracks. No smoking, no alcohol, no co-education, no drugs, no bath in the rivers, proper dress. Categorically do not use the candle-lights in your tents.
(Link submitted per kind courtesy of Fr. Andrzej Wasko SDS.)




St. Ignatius of Loyola.
Biography of the Founder of the Society of Jesus.
There are a number of good sites on Saints in the web: some are listed in this page. Eventually, a separate Saints Page will be set up in this web site. In the mean time, please see the ones in here or read about Patron Saints.
Since saints led holy lives and are close to God in heaven, we feel that their prayers are particularly effective. Often we ask particular saints to pray for us if we feel they have a particular interest in our problem.

St. Joseph and the Child Jesus.
Ten commandments for peace on roads.
Often tense, impatient, aggravated or angry on the road? How should we drive like a christian?



There Are Catholic Theologians...
...And there are Catholic theologians. Indeed, there are some who seem to view their relationship to the Church the way a pathologist views a disease, as if Catholicism were an affliction from which humanity needs to be freed....There are certain commonsense observations that a layman is entitled to make about the responsibilities of a Catholic theologian, judgments based on simple human standards...
Veritatis home page.
Welcome to Veritatis home page. We are located in Tasmania, the southern most state of Australia. This page provides links to other sites of interest, especially sites which deal with the Catholic religion, faith and life issues.
Welcome to the Roman Catholic Church.
Here you will find: Daily Readings, Sunday Readings, The Rosary, Stations of the Cross, Special Prayer Intentions, The Scapular, Holy Days of Obligation, Fast and Abstinence, The Ten Commandments, Abortion, Interesting Roman Catholic Links....
---
Main Homepage

---
Crown Him with many crowns.