Quotable Spiritual Quotes.


I am Eternal Truth, incapable of any lie.
I am faithful to My promises.
-Our Lord toSt. Margaret Mary.
---
Few of us probably set out to become idolaters,
but that's what we've become
if our choices and work habits
are ordered toward serving mammon,
not God.


- Leon J. Suprenant.

---





Avoid every bad habit. We should acquire the habit of doing good, and nothing else

- St. Giovanni Melchior Bosco.





Scientific advancement can be a blessing for human beings, or their ruin.



- Papa Benedictus XVI.


Ignorance of scripture is ignorance of Christ.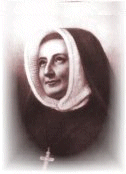 If we love God and are faithful to Him, we shall be at peace, and this peace will endure.



- St. Madeline Sophie Barat.

The way of the cross is the one leading to God.



- St. Giovanni Melchior Bosco.




Be kind and merciful. Let no one ever come to you without coming away better and happier. Be the living expression of God's kindness.




- Mother Teresa

..






No one should be ashamed of the cross of Christ, through which the world has been redeemed.



- Pope St. Leo the Great.

Save yourselves from this perverse generation.


- Pope St. Peter..
(Acts 2:40)

Thoughtfulness is the beginning of great sanctity. If you learn this art of being thoughtful, you will become more and more Christlike, for His heart was meek and always thought of others.


- Mother Teresa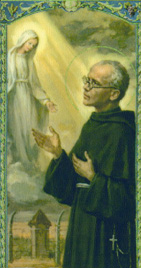 No one in the world can alter truth. All we can do is seek it and live it.
- St. Maximilian Maria Kolbe.

All for God and for His Glory. In whatever you do, think of the Glory of God as your main goal.
- St. Giovanni Melchior Bosco.
---
Besides the latest one, this page also show the 10 most recent Quotable Spiritual Quotes to appear on this page/ website.



You may like to use your browser's
FIND
command to search for keywords within this listing.
---
More Quotable Spiritual Quotes:
See

Volume I.
---
A new

Quote is (or should be) added to this page every weekend, or a little later;
alternatively you may choose to be notified on updates to this site by registering yourself.
In any case, please feel free to visit us as often as you like.

Main Homepage

Click on the Back button, if you wish to return to the previous page.
---
What a friend we have in Jesus.