Quotable Spiritual Quotes.
Volume IV.


I am Eternal Truth, incapable of any lie.
I am faithful to My promises.
-Our Lord to St. Margaret Mary.
---

Persevere in prayer. Persevere, even when your efforts seem sterile. Prayer is always fruitful.
- Blessed Josemaria Escriva.


Pray as if everything depended on God and work as if everything depended on us.
- San Felipe de Neri.

Pray. Prayer is the way to listen to God, to speak with Him, to understand His love for us.
- Mother Teresa.

Prayer is the place of refuge for every worry, a foundation for cheerfulness, a source of constant happiness, a protection against sadness.
St John Chrysostom.

Q iud hoc ad aeternitatem?
- St Bernard of Clairvaux

Reading the Scriptures is a wonderful thing.
The mind of the Scriptures can never be exhausted. It is a well without a bottom.
- St. John Chrysostom

Remain at peace regarding whatever is said or done in conversations. If it is good, you have something for which to praise God. If it is bad, you have something in which to serve God by turning your heart away from it.
- St. Francis de Sales.

Sanctity without prayer? I don't believe in such sanctity.
Bl. Josemaría Escrivá de Balaguer.

Save yourselves from this perverse generation.

- Pope St. Peter..
(Acts 2:40)


Scientific advancement can be a blessing for human beings, or their ruin.



- Papa Benedictus XVI .

Sin wounds us gravely. It separates us from God, who is our source of love and goodness and abundance and joy.
- Marija Pavlovic of Medjugorje.

Some persons, because of their state of life, cannot be without wealth and position.
They must at least keep their heart free of love for such things.
- St. Angela.

Speak ill of no one and avoid the company of those who talk (bad) about their neighbours.
- St. Jacinta of Fatima

Teach us how short our life is, so that we may become wise.
- Psalm90:12

The best way to prepare for death is to spend every day of life as though it were the last. Think of the end of worldly honor, wealth and pleasure and ask yourself: And then? And then?
- St. Philip Romolo Neri.

The Bible is a letter from Almighty God to His creatures.
- St. Gregory the Great.

The life of man upon earth is a temptation.
- Job VII.1.

The Lord said..."Man looks at the outward appearance, but I look at the heart."
- 1 Samuel 16 :7

The Lord's Prayer is the most perfect of prayers.
- St Thomas Aquinas .

The mind is always at work. If it is kept busy in good things. It won't have time for bad things.
- Venerable (Fr.) James Alberione

The more and better thou knowest the more heavy will be thy judgment unless thy life be also more holy.
- Thomas . a' Kempis. ( M.I.O.C. 1: 2: 3. )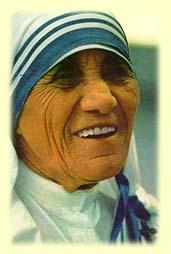 The more we empty ourselves, the more room we give God to fill us.
- Mother Teresa

The one who does not love does not know God, for God is love.
-1 John 4:8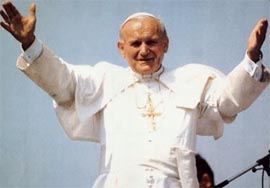 The only way to peace is forgiveness.
- Pope John Paul.

The priest by nature is like all other men; by dignity he surpasses every other man on earth; by his conduct he ought to compare with the angels.
- St Bernard.

The pro-life movement is about the sanctity of every human being, at whatever point on the continuum of earthly existence. We must be unconditionally pro-life.
- Cardinal Bernard Law of Boston.

The punishment of hell is the greatest misfortune that can befall a soul, because it is irreparable and eternal.
-Alphonse M. Cappa, S.S.P.

The saints teach us that we are of ourselves incapable of any good actions, but that we constantly receive light and strength from God who loves us.
- Rev. Fr. John Gallagher S.J.

The sufferings of this present time are not worthy to be compared to the glory that is to be revealed to us..
- Romans 8:18.

The truth of the Christian religion...means the selfless sensitivity to the needs of others and the will to do something about those needs.
- from Newsletter of Holy Name Church, Manchester, U.K., May 15 1988, 7th Sunday of Easter.

The value of life does not depend upon the place we occupy. It depends upon the way we occupy that place.
- St. Thérèse de Lisieux.

The way of the cross is the one leading to God.
- St. Giovanni Melchior Bosco.





---
You may like to use your browser's
FIND
command to search for keywords within this listing.
---
More Quotable Spiritual Quotes:
See

Volume V.
---
A new

Quote is (or should be) added to this page every weekend, or a little later;
alternatively you may choose to be notified on updates to this site by registering yourself.
In any case, please feel free to visit us as often as you like.

Main Homepage

Click on the Back button, if you wish to return to the previous page.
---
What a friend we have in Jesus.

---
Vol. IV: Per - The : 31 q.